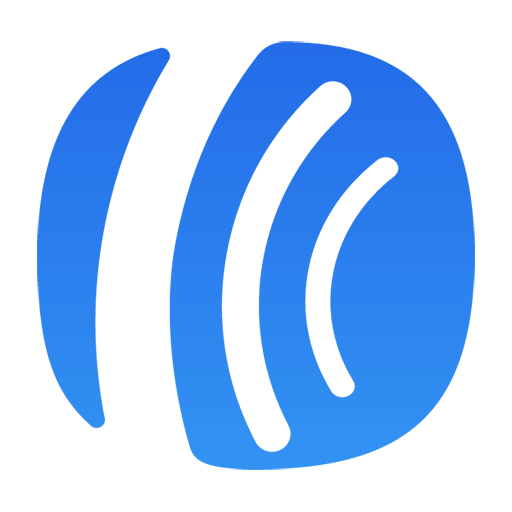 AWeber Alternatives
For over 20 years, Aweber as been providing email marketing solutions and helped over 1 million small businesses to grow online. Aweber is an email marketing platform that can be used to manage email marketing campaigns. Some of the features Aweber pro.. read more.
According to people there are many software similar to it, and the best alternative to AWeber is Sendgrid which is both commercial and proprietary. Other highly recommended applications include Mailchimp (Freemium) , Sendy (Commercial) and SendPulse (Commercial).
In total people have suggested 29 alternatives to AWeber that share similarities by use case and feature set.
SendGrid is an transactional and email marketing platform that provides a developer friendly API. The service is used by over 80,000 developers who in total send over 70 billion emails every month. As a developer you can integrate your application with ease thanks to developer API, while also enjoying the features SendGrid Marketing Campaign. With SendGrid Marketing Campaign you can create email templates, monitor your campaigns and track important statistics such as open rates, link clicks, device usage, and user location.
👍
Most people think Sendgrid is a good alternative to AWeber.
Mailchimp is an all-in-one integrated marketing platform that gives you the tools and guidance you need to build your brand and make things happen. Mailchimp is used by startups, e-commerce sites, retail sites, and mobile/web applications to grow and manage their email list and connect with customers world-wide. As a user of Mailchimp you can enjoy drag & drop template building, a unified CRM experience and an audience dashboard that can be used to better understand your customers and how to connect with them.
👍
Most people think Mailchimp is a good alternative to AWeber.
With Sendy, you can send newsletters, 100x cheaper using Amazon SES. Sendy is a self-hosted email marketing platform that can be used to send newsletters, monitor campaigns and manage subscriptions. Install Sendy on your server and you got yourself an email marketing platform similar to that of Aweber, iContact or MailChimp.
👍
Most people think Sendy is a good alternative to AWeber.
SendPulse is a multi-channel email marketing and automation platform. The service allows you to comebine your marketing efforts for common communication tools such as web push notifications, SMS, Viber, and chatbot messages. SendPulse also provides drag & drop email template builders that can be used for your marketing campaigns. If that's not enough, they also provide 130+ pre-built email marketing templates that you can use, so that you can focus on what really matters, your message.
👍
Most people think SendPulse is a good alternative to AWeber.
With Mailforge, you can manage your email marketing via a user-friendly drag-and-drop interface. Mailforge is a email marketing platform dedicated to improve email marketing and help people without technical knowledge to create amazing mobile-friendly newsletters that can grow their business. The tool allows users to create stunning newsletters converting popups that achieve maximum reach and interactions.
👍
Most people think Mailforge is a good alternative to AWeber.
ActiveCampaign is an all-in-one marketing platform that gives you email marketing, marketing automation, and CRM in a unified experience. ActiveCampaign allows you to send newsletters and messages targeted to each contact's interests to make sure that your campaign feels genuine. The CRM provides email and sales automation that is tightly integrated with your email marketing list, where you can manage pipelines and update deals on a customer basis.
👍
Most people think ActiveCampaign is a good alternative to AWeber.
Postmark is a fast and reliable transactional email service that is trusted by thousands of developers across the globe. With Postmark, you can rest assured that your emails will arrive, on time. And if an issue was to occur Postmark provides 45 days of full content history, recipient information, and message events to help you get to the bottom issues. If that's not enough they also provide great support via email, live-chat, or 1-on-1 calls.
👍
Most people think Postmark is a good alternative to AWeber.
Drip is an ecommerce marketing engine that can be used to build a personal customer experience through the utilization of email, SMS and third-party service integrations. Through these personal customer experiences you can drive more revenue and fully let your marketing and message reach your audience.
Taximail is an email marketing platform used by over 5,000 companies across the globe. The services is suited for both big and small businesses that are looking to improve the connection with their audience and grow their email list. With Taximail you can design stunning email with our drag-and-drop email editor and conceive responsive layout that looks perfect on any devices or webmail clients. All email campaigns are spam tested and go through 5 popular anti-spam software to ensure top deliverability and performance. After you email campaign initiated you can obtain the valuable statistics immediately, from your desktop, tablet or mobile device. Taximail provides a free tier that allow new businesses to send up to 5,000 emails to a list of a maximum of 2,000 subscribers.
TinyLetter is a peronal newletter service by the creators of Mailchimp. With TinyLetter, people can communicate with fans and friends for free. The service provides a similar experience to that of Mailchimp, without the bussiness features. It's easy to get started with TinyLetter, and a great way to start email list for communities, non-profits and hobby projects.
MailerLite is an email marketing service and tool provider that brings features designed to help users grow subscribers and build stronger relationships. The experience provided by MailerLite is fresh, intuitive, and loved by many of its users. It includes everything from a drag & drop editor for email templates to automation features that can be used to stay connected with your customer-base.
Market Hero is a an autoresponder and email software that combines email marketing with in-depth sales tracking and automation workflows. Market Hero integrate with popular third-party services such as Facebook Messenger, Shopify, Leadpages and Zapier, which makes it easy to tap into your existing marketing channels. The platform provides and easy-to-use drag & drop concept to arrange workflows and automation, and can be easy by anyone, with ease.
How Are These AWeber Alternatives Generated?
Information found on this page is crowd-sourced by the community and contains the most agreed upon AWeber alternatives. You can use this information to find similar software to AWeber for specific platforms with various pricing options and licenses. Anyone that have previously used AWeber can suggest alternatives, vote on the accuracy of other users claims, and help more people in the process of doing so.
This page was last updated on Sun 23 Jan 2022 (3 weeks, 1 day ago).