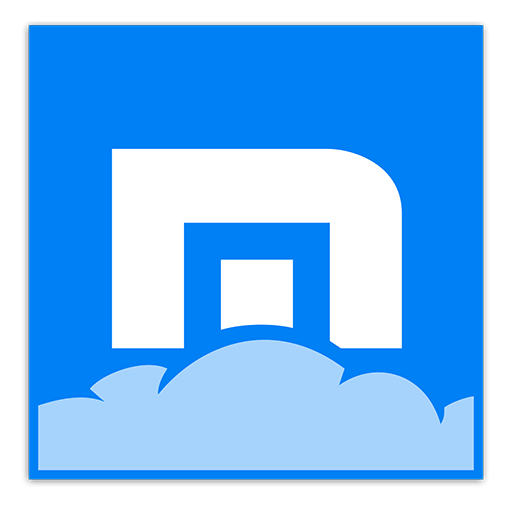 Maxthon Alternatives
According to people there are many software similar to it, and the best alternative to Maxthon is Chromium which is both free and open source. Other highly recommended applications include Firefox Developer Edition (Free) , Opera Touch (Free) and Firefox (Free).
In total people have suggested 50 alternatives to Maxthon that share similarities by use case and feature set.
Chromium is a free and open source web browser developed by Google. The project builds the open source version of the Google Chrome web browser. Google make use of the source code to build and improve their proprietary version of Google Chrome. And Google is not alone, many other browsers like Microsoft Edge, Opera and others a based on Chromium.
👍
Most people think Chromium is a good alternative to Maxthon.
As a developer you will love Firefox Developer Edition! It is a blazing fast browser that includes the latest development tools such as support for CSS grid debugging, CSS shape path editor, the variable fonts inspector, and many other features. Firefox Developer Edition is also handled as a separate profile compared to your regular Firefox setup, so you don't have to worry that your Firefox Developer Edition settings will affect your regular browsing experience. As a developer the Firefox Developer Edition browser is a must have.
Opera Touch is web browser that is made to be used on the go. It features an award-winning, fast web search interface and is the perfect companion for your Opera computer browser. The modern user interface of Opera Touch has been awarded the prestigious Red Dot Communication Design Award 2018. With Opera Touch you can keep your favorites and browser history in sync with your desktop-based opera browser. Allowing you to move from stationary to mobile in seconds.
Firefox is a free and open source web browser developed by Mozilla Foundation and the community. Roughly 250 million people use Firefox to browse the web daily. The browser is loved by many and in the open-source world it's seen as the defacto web browser. Firefox is highly extensible, and provides an ecosystem for thousands of third-party add-ons, that can be used to extend the capability of the software. According to tests the Firefox outperform similar web browsers like Google Chrome and Safari. The Firefox project also takes deep pride in preserving user privacy in a world where more and more personal data is collected.
If you are looking for features planned for the next version of Opera, then Opera Beta is for you. With Opera Beta you can get a peak of and beta test new features that will be released in the upcomming release of the Oprea Browser. Allowing you to early test new features and contribute to development of the browser.
With Opera Developer Browser you can join in on the earliest experiments for the browser. The browser is recommended to be used by developers, enthusiasts and advanced users. Opera Developer Browser and Opera Beta Browser was introduced to improve the development cycle of the browser and to beta tests new version before final release, to the public.
Firefox Focus is a free and open-source privacy-focused mobile browser from Mozilla. With Firefox Focus you can browse the web with your Android or iOS powered mobile phone in a secure and privacy focused manner. Firefox Focus allows you to easily erase your browsing history, passwords, bookmarks and cookies and prevent unwanted ads from following you across the web.
Opera GX is a free gaming-centric web browser developed by Opera Software AS. The browser provides native integration to Discord and other chat applications and day and night mode built right into the browser itself. Opera GX was first announced at E3 2019 and is still in early access.
A free web browser for Android, iOS, macOS, Linux and Windows developed by the Norwegian company Opera Software. Opera is Chromium-based browser with a unique user interface that uses the Blink layout engine. With Opera users can browse in privacy with Opera's built-in VPN. Stay in touch with each other through the built-in messenger and browse in style with with dark and light themes, keyboard shortcuts, and favorite bookmarks.
Brave is a free and open-source web browser that automatically blocks ads and website trackers. The brave browser is built with a strong focus on privacy and security for the end user. The browser also includes a cryptocurrency wallet that can be used to reward content creators and sites that the user visit with Basic Attention Tokens.
A free web browser developed and released by Google. Chrome is built on the open source project Chromium and is a web browser that provides a fast experience that many have come to love. The browser is available in 50 languages and allows people to consume the web with an easy-to-undestand user interface. As a user of Google Chrome you can enjoy automatic updates, bookmark & history syncing, password management via your Google account.
How Are These Maxthon Alternatives Generated?
Information found on this page is crowd-sourced by the community and contains the most agreed upon Maxthon alternatives. You can use this information to find similar software to Maxthon for specific platforms with various pricing options and licenses. Anyone that have previously used Maxthon can suggest alternatives, vote on the accuracy of other users claims, and help more people in the process of doing so.
This page was last updated on Sun 23 Jan 2022 (3 weeks, 1 day ago).